My Team
My Associate: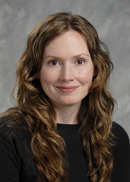 Shannon M White
A graduate of Georgetown College in Georgetown, Kentucky, Shannon has been with Northwestern Mutual in a variety of roles since 2001 and she rejoined Garry's team as an Associate Wealth Management Advisor in December 2008. Shannon is a registered representative with Northwestern Mutual Investment Services, LLC for investments and variable annuities. She is also licensed for life and health insurance.
Shannon's primary responsibilities are:
Communicate with your most trusted advisors to gather all information needed to prepare a comprehensive financial plan
Case Preparation and Presentations
General Client Management and Service
Investment Services include Trade Execution
My Colleagues:
Mark Elliott Kull, CFP®, ChFC®, CLU®, CASL®, RICP®
Wealth Management Advisor
mark.kull@nm.com
Office 502-562-2441
At age 19, Mark began his career with Northwestern Mutual as an intern. Finishing strong in his senior year, he ranked 2nd in the country out of 1,700 interns. After graduation from the University of Louisville College of Business in 2006, he established his full-time practice with Northwestern Mutaul.
Mark is a CFP® certificate holder, along with having the CLU® , ChFC® , RICP® , and CASL®designations from the American College. A highly sought after industry speaker, Mark has spoken to over 30 Northwestner Mutaul office across the country covering a range of tipics. He has also been featured in Forbes magazine, along with other industry publications.
He is married to Kristen and they have 4 children. He is passionate about reading, BBQ, wine, hourse racing, and University of Louisville sports.
Jason Sterrett, CFA®, CFP®, CPA
Director of Investments
jason.sterrett@nm.com
Office 502-562-2471
Jason has been with Northwestern Mutual since 2015. His career began in the financial industry as an Assurance Associate. He is a Charter Financial Analyst (CFA®) Charterholder, Certified Financial Planner (CFP®) certificate holder, Certified Public Accountant (CPA), holds the Life & Health Insurance licenses in Kentucky, and is Securities Licensed.
As Director of Investments, Jason uses information gathered from our clients and generates comprehensive financial plans with road maps of recommendations and assists with all phases of implementation.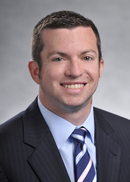 Matt Blandford, MBA, ChFC®, CLU®
Wealth Management Advisor
matt.blandford@nm.com
502-329-2113
Matt is a Wealth Management Advisor with Northwestern Mutual and works closely with Garry Burry to best serve clients' needs, particularly in the area of investment and retirement planning. As a joint work partner with Garry Burry, Matt works with clients to help ensure their investments are in line with their overall financial plan. Matt has more than 12 years of experience in the financial planning industry, and has been with Northwestern Mutual since 2007. Matt holds a Bachelor of Science in Economics from Centre College, and a Masters of Business Administration from Bellarmine University.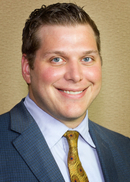 David Gerace, CLTC, CLU®, ChFC®, CASL®
Financial Advisor
david.gerace@nm.com
502-472-4183
Dave Gerace has been representing Northwestern Mutual as a Financial Advisor since 2007. He has a Bachelor's degree in Business Management from the University of Louisville and is a continued student of the American College. He holds the CLU, CLTC, ChFC, CASL and RICP designations. He is married to Dr. Kali Gerace, and they reside in Midway, KY. They welcomed their daughter Josephine in September of 2016. His team consists of Samantha Brekke, Associate Financial Representative and Rita Bunch, administrative and marketing consultant.